Murphy twins commit to play basketball at Emporia State University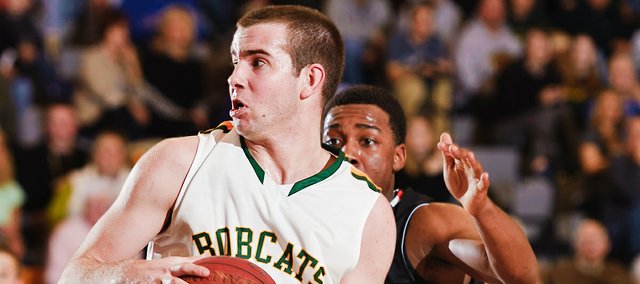 Own a piece of history
Get your copy of the commemorative issue of The Basehor Sentinel that covered the Bobcats' state championship victory.
Colin and Ryan Murphy, two-time state champions and owners of 1,000-point milestones, will continue their basketball careers much the same way they started them: By each other's side.
The twins on Friday committed to play basketball at Emporia State University, Ryan announced on Twitter.
The announcement comes one week after Colin Murphy played in the Hy-Vee/Pepsi All-Star Game. Basehor-Linwood basketball coach Mike McBride said the Ryan Murphy would also play in an all-star game over the summer.
The two-sport athletes were a part of the 2009 state championship team as freshmen, but it wasn't until this year when they had the opportunity to lead a championship run of their own.
In the 2011-12 season, Colin Murphy averaged 18.7 points per game, and Ryan Murphy averaged 16.7 points per game en route to receiving a host of statewide honors.