Fort Leavenworth historic tour is May 5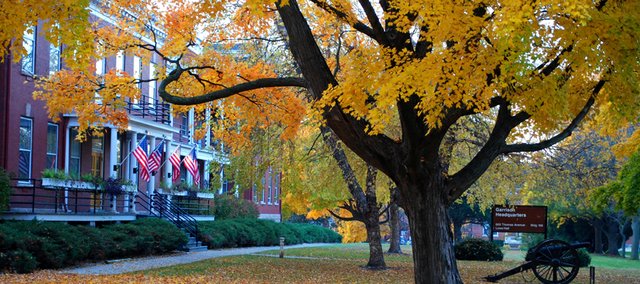 Many historical homes and famous sites of Fort Leavenworth will be open to the public during the 35th annual Fort Leavenworth Historic Homes Tour 10 a.m. to 3 p.m. May 5.
Tickets are $13 per person for non-members of the Friends of the Frontier Army Museum, or $11 per person for members or for groups of 20 or more. They can be purchased in either in the museum gift shop or at www.ffam.us. Proceeds from the tour are used by the Friends of the Frontier Army Museum to support the museum and its programs.
Parking will be available at the Post Theater, located on Grant Ave., and at the museum, located at 100 Reynolds Ave., with free shuttle service traveling the route every 20 minutes starting at 10 a.m. A self-guided walking or driving tour is also available, but route parking is very limited.
The architectural features of each home will be highlighted, along with resident heirlooms and collectibles from around the world. No photography is allowed without resident permission.
In addition to eight historic homes, the tour will also feature Memorial Chapel, the old U.S. Disciplinary Barracks and the only Masonic Lodge on a military installation.
Concessions and restrooms will be available at Zais Park.