BLHS

student athletes recognized for strength and conditioning participation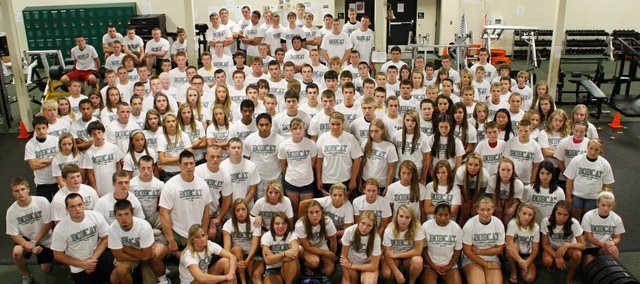 'Beast' mode
Revisit our July 19 feature on the Basehor-Linwood strength and conditioning program.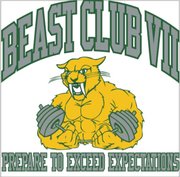 The Basehor-Linwood booster club hosted its annual Beast Feast on July 26 to celebrate the accomplishments of the summer strength and conditioning program's "Beast Club."
To qualify for the Beast Club, students had to attend at least 90 percent of the summer workouts, attending as early as 6:30 a.m. each day. Strength and conditioning coach Ross Schwisow said 212 students qualified for the club, and an average of 254 students worked out each day.
Schwisow said 160 students also qualified for the 100 percent club, attending every day of summer conditioning.
In addition, 10 seniors were recognized for never missing a day of summer conditioning for all four years of their high school careers. The following students comprise the Class of 2013's 400 percent club: Jamie Johnson, Samantha Rutherford, Taylor Miller, Tanner Garver, Zac Hevel, Ben Johnson, Drew Potter, Kara Stephens, Gage Zumbrumm and Dustin Williams.