Kansas House candidate Dove says ears will be open to constituent concerns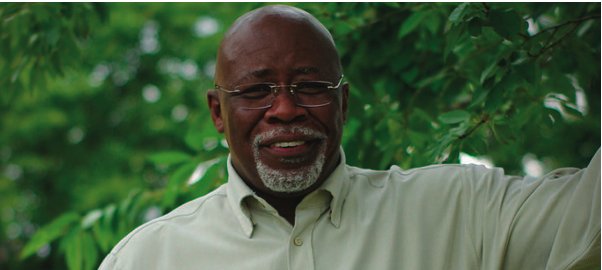 Above all, Willie Dove says he will listen to what voters want.
In fact, he said he believes that's one of the biggest differences between him and his opponent in the Republican primary for the 38th Kansas House District, Dave Anderson.
"He aspires to be a good listener," Dove said, "and I am a good listener."
Dove, who lives in western Bonner Springs in Leavenworth County, said he'd made it a habit to hear from area residents what their concerns are.
He has been active in the Leavenworth County Republican Party for about 10 years, he said. He said people have told him they're "fed up" with how the state Legislature has operated recently. He cited lawmakers' inability to come together on a redistricting plan this year as an example of the ineffectiveness that he'd like to change.
"I don't know where the ball was dropped," Dove said. "However, it was."
In general, Dove said, he'd be opposed to tax increases of any kind.
"I think taxes should be kept where they are now," Dove said. "We can't afford a tax increase."
Jobs, of course, are a major issue for the state right now, Dove said. He said one way to improve Kansans' job outlook would be to confront illegal immigration.
"A lot of them are being filled by illegal aliens," Dove said of jobs in the state's cities. "Those dollars are being paid to these individuals, and it is going to other countries."
He criticized a state law that allows some illegal immigrants to receive in-state tuition at public colleges and universities.
"That's absolutely off the wall," Dove said.
Also key to improving the state's economic outlook is the educational system, Dove said. He said schools should recognize that not every student is going to head to college after graduating, and they should improve their technical education offerings to reflect the jobs they may look for later on.
"We still need plumbers," Dove said. "We still need electricians. We still need people to support infrastructure."
If students can get job training earlier, he said, they may be able to find employment within the state rather than looking elsewhere.
"A lot of our students are going to other states where they can find jobs," Dove said.
In a candidate questionnaire, Dove said he believed the state's public schools are being adequately funded, but not enough of those funds are making their way to the classroom.
The 38th District, which was left without an incumbent inside its boundaries after this year's redistricting, covers parts of Leavenworth and Johnson counties, including the cities of Basehor, De Soto and Linwood.
Click here to read Willie Dove's responses to a candidate questionnaire. Click here to read about Dove's primary opponent, Dave Anderson.