Questionnaire: Willie Dove, 38th District Kansas House race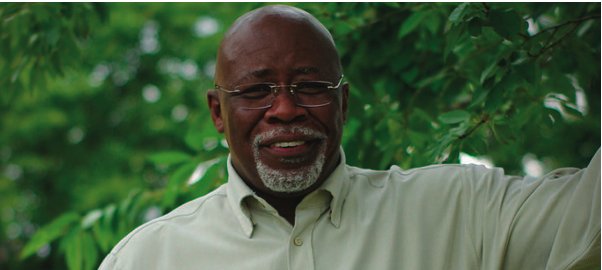 Biographical information
Willie Dove, Republican
Age: 66
Occupation: Insurance professional.
Married: Yes.
Children: Two, both adults.
Religious affiliation: Christian.
Education: Some college.
Experience: Precinct committee person for the Leavenworth County Republican Party for 10 years. Delegate to the Kansas Republication Convention. Volunteer with YouthFriends. Ran unsuccessfully for Kansas House in 2004 and Kansas State Board of Education in 2010. Nearly 100 percent attendance record at Leavenworth County Republican town hall meetings.
Editor's note: Willie Dove of Bonner Springs is running against Dave Anderson of De Soto in the Republican primary for the 38th Kansas House District, which includes Basehor. Click here to read more about Dove.
Q: Why did you decide to run for this seat? What would be your top priority if elected to the Legislature?
A: I was selected by the Leavenworth County Republican Assembly and endorsed by the Kansas Republican Assembly because of my political views. There are no minor issues. I would like to visit more with the voters of the 38th District and listen to what is on their minds. The 38th District seat belongs to the voters, not any one individual.
Q: There has been much concern that the tax cuts signed into law by Gov. Sam Brownback — especially the portion that eliminates taxes on non-wage income for numerous business owners — will deprive the state of the revenue needed to properly fund schools, social services and public safety. Will you seek or support efforts to pare back those tax breaks for businesses?
A: I have heard much about the governor's tax cuts. I have looked at other models, and it appears to be working. But Kansas, in my opinion, is vastly different than most states that have numerous attractions. I would like to continue to research this issue, because I do not want this to be another Pelosi endorsement of "Let's go along with it and then do the research."
Q: Do you think schools are adequately funded? The formula of funding needs changing. If not, what would be a proper level of funding and how would the state get that revenue?
A: Yes, I believe that schools are adequately funded. However, the funds are not reaching the classrooms, teachers and principals.
Q: Are there areas in the state budget that could be reduced? Please provide specifics.
A: I am sure there are, and I would like to see more of it to have an answer.
Q: Why should voters select you instead of your opponent?
A: I, unlike my opponent, was selected and urged to run for the 38th District Kansas House seat. I am in close contact with many state elected officials as another source of information. I believe that marriage is between one man and one woman. I am also pro-life and a member of the National Rifle Association.