T-Bones end homestand on sour note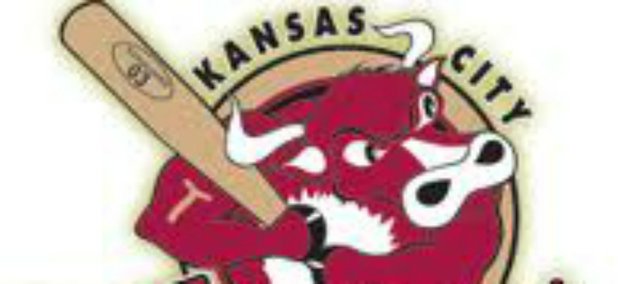 Despite posting a winning record in their recently-completed nine-game homestand, the T-Bones didn't get the ending they were looking for.
Winnipeg starter Matthew Rusch took a no-hitter into the sixth inning and KC couldn't recover in an 8-4 loss Thursday at CommunityAmerica Ballpark.
The T-Bones (39-33) didn't get their first hit until first baseman Hunter Mense led off the sixth inning with a single. Meanwhile, Winnipeg (41-29) built a four-run lead with one run in the first, one in the fourth and two in the fifth.
That was enough run support for Rusch, who entered the game with a league-leading 2.28 earned run average.
"(Rusch) doesn't put the ball in the middle of the plate," T-Bone manager Kenny Hook said. "Everything has movement, everything is down and he spots up. Any time you've got a guy that can throw pitches on any count, it's tough to square the ball up."
Mense's sixth-inning single ignited a two-run inning for KC, which included RBI singles by center fielder Justin Bass and left fielder Brandon Jones. That's as close as the T-Bones got, though, as the Goldeyes scored four in the top of the seventh to regain control.
"Once we got it to 4-2, we kind of had some momentum," Hook said. "In order to get back in the game, you have to go right back out and the pitcher has to throw up a zero."
Mense drove in a run in the seventh and right fielder Ray Sadler followed suit in the ninth, but the rally attempt came up short as the Goldeyes hung on to clinch the series.
Hook's squad will now venture into unfamiliar territory for a nine-game road trip against Canadian-American League opponents. The trips include three-game series against the Rockland Boulders, Newark Bears and Worcester Tornadoes.
The T-Bones took two out of three against Newark June 10-12 in Kansas City, but hasn't faced Rockland or Worcester.
"Most of those teams, we just kind of know some players here and there," Hook said. "Regardless of who we're up against, if we play sound and pitch well, then we'll have a chance to win every game."
The trip will begin at 6 p.m. Friday at Rockland.
Score by inning
Winnipeg 100 120 400 — 8 11 1
Kansas City 000 002 101 — 4 8 1
WINNIPEG: 2B — C. Roberson, L. Alen. 3B — None. HR — J. Mazzola. RBI — J. Mazzola 2, C. Roberson, J. Weber, L. Alen, K. Day, A. Ramon. SB — C. Roberson 2. E — P. Kendall.
KANSAS CITY: 2B — L. Cruz, E. Cruz. 3B — None. HR — None. RBI — J. Bass, B. Jones, R. Sadler, H. Mense. SB — None. E — D. Goodwin.
WP — M. Rusch (7-2). LP — L. Irvine (2-1). S — None.