Fitzgerald, Pettey move on to general election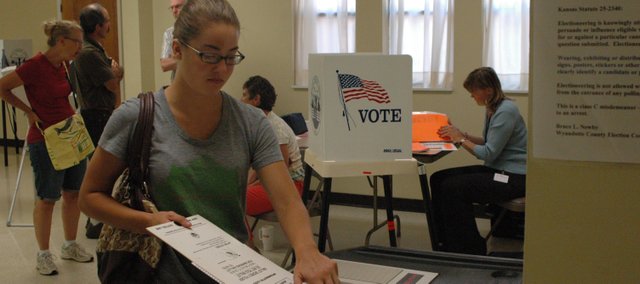 After taking the lead in early results, the winners of Tuesday's Senate primary races covering Bonner Springs and Edwardsville never lost hold of their dominance.
In unofficial but final vote totals, Republican Steve Fitzgerald handily won in District 5, while Democrat Pat Pettey, former Wyandotte County Commissioner and legislator, was the clear winner in District 6.
In the District 5 Republican primary, Fitzgerald beat former legislator Mark Gilstrap with 61 percent of the votes, 2,286 to 1,436. But in the 17 Wyandotte County precincts in the district, voters leaned slightly toward Gilstrap, giving him 562, or 51 percent, of the 1,093 votes cast.
The district covers all of Bonner Springs and the western half of Edwardsville.
In District 6's Democratic primary, Pettey beat political newcomer Mario Escobar with 1,826 ballots cast in her favor, 73 percent of the vote. The district covers Edwardsville east of 102nd Street.
Fitzgerald will move on to face incumbent Democrat Kelly Kultala in November's general election. Pettey will face incumbent Republican Chris Steineger.