Former police officer sues city of Basehor, alleging wrongful termination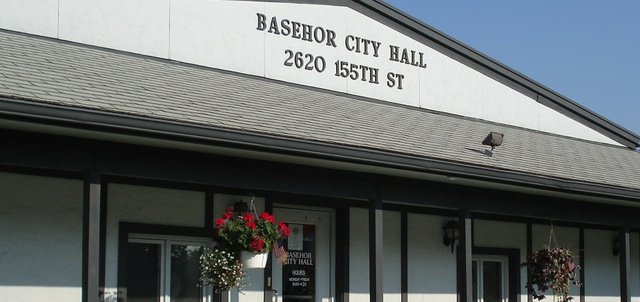 Dig deeper
More details about former police officer Jason Cory's lawsuit against the city of Basehor are available in the court documents available for download below: Cory's lawsuit petition, and a response from the city, Police Chief Lloyd Martley and Police Lieutenant Robert Pierce.
Related document
Related document
A former Basehor police officer is suing the city and three current and former officials in U.S. District Court, alleging wrongful termination among other offenses.
Jason C. Cory, who was fired from the Basehor Police Department in July 2010, alleges that the city — and Police Chief Lloyd Martley, Police Lieutenant Robert Pierce and former City Administrator Mark Loughry — responded to his questioning of some of the department's practices with hostility, and he accuses Pierce of assaulting him.
The allegations are denied in a court filing by attorneys for the city, Martley and Pierce.
Basehor Mayor David Breuer said neither he nor any other city official was authorized to comment on the case, which the city's insurance company is handling.
The suit, originally filed last month in Leavenworth County District Court, was transferred on Tuesday to U.S. District Court.
Cory's lawsuit includes a detailed narrative of alleged conflicts between him, Martley and Pierce when he was employed by the city from 2007 to 2010.
The document says those conflicts came after Cory raised concerns about practices in the police department, which he said included officers disappearing or sleeping on the job and officers being left with unloaded shotguns in their patrol cars.
Cory also alleges that during one meeting with Martley and Pierce in June 2010 — which Cory says regarded the delivery of dirt and a culvert to his home to fix a sewer backup — Pierce struck him on the forearm and the chest. Cory made a sheriff's report.
In early July 2010, Cory was suspended without pay, and he submitted a grievance to the city. About a week after he was suspended, he was fired.
The case was moved to federal court because the lawsuit claims to concern federal whistleblower laws and the First Amendment, along with state laws. It was moved one day after the Basehor City Council voted to provide a $200,000 out-of-court settlement with Loughry — a defendant in this case — related to his own firing in September 2011.