BLMS

wrestling team wins Clark Invitational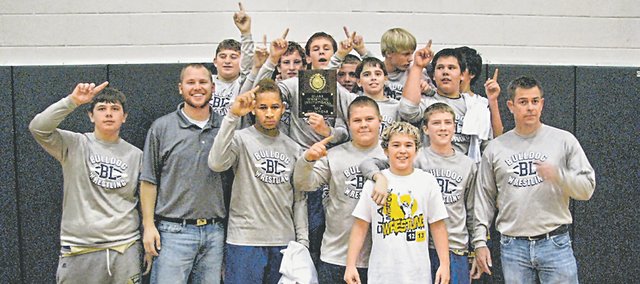 The Basehor-Linwood Middle School wrestling team won nine of 10 matches in medal rounds to win the Robert E. Clark Middle School Wrestling Invitational.
Cody Phippen, Corbin Nirschl, Jon Trowbridge, Justin Phillips, Tucker Rowland, Zai Carter and Evan Crutchfield each placed first in their respective classes. Austin Ayers and Parker Kaufman placed third, and Noah Lopez earned a fourth-place finish.