City council agenda: Dec. 17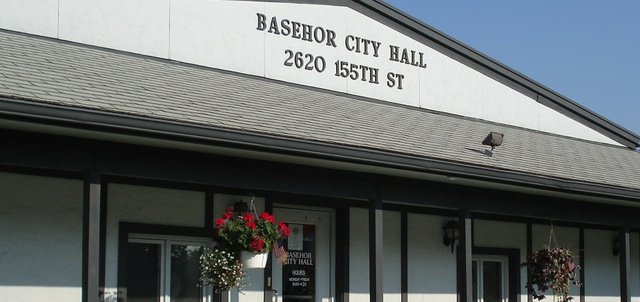 The Basehor City Council has a meeting at 7 p.m. on the third Monday of each month at Basehor City Hall.
Agenda for the Dec. 17 meeting:
Consent agenda
• Nov. 19 and Dec. 3 minutes

• Treasurer's report 

• Call to public
New business

• Public hearing for 2012 budget amendments

• Consider 2012 budget amendment

• Consider personnel manual updates
• Interim city administrator salary adjustment

• Construction release agreement

• Resolution authorizing sale of bonds

• Establish bond sale date and terms

• Lots 1, 2, 54 and 55 of Briarwood Estates West subdivision revised legal description and setting a public hearing for annexation.

• City administrator's report 

• Mayor's report

• Council members report

• Executive session (if needed)

See the full information packet here.