BLEF

grant helps fund new Ambassador Club at

BLMS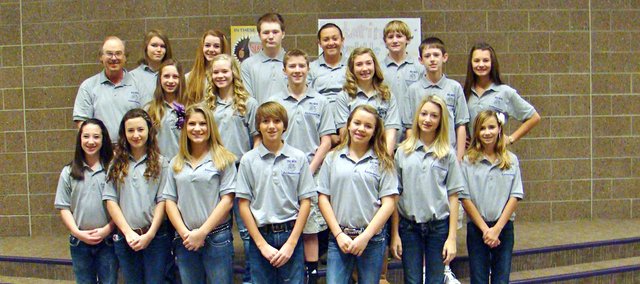 With the help of a Basehor-Linwood Education Foundation teacher incentive grant, teacher Larry Booth started the Basehor-Linwood Middle School Ambassadors Club for eighth-graders.
The group focuses on community service and creating positive influences for their peers and the community
To be a member, each student must have recommendations from three middle school instructors, maintain a B-plus grade point average and write an essay explaining their motivation for joining the club.
In its first month, the club has sponsored six families through Basehor-Linwood Assistance Services and offered classmates tutoring in science, math, history and English.
Current members are: Erin Leach, Calder Hollond, Parker Kaufman, Jacob Lutgen, Alex Yanos, Patrick Scott, Sophia Seaton, Lacey Tavis, Jensen Walcott, Kaitlyn King, Madison Bowers, Ashley Hoffman, Patricia Hill, Mack Grimes, McKayla Ogden, Claire Walsh, Colton Gibson, Alex Teeple and Greg Gast.