Basehor city prosecutor publicly announces resignation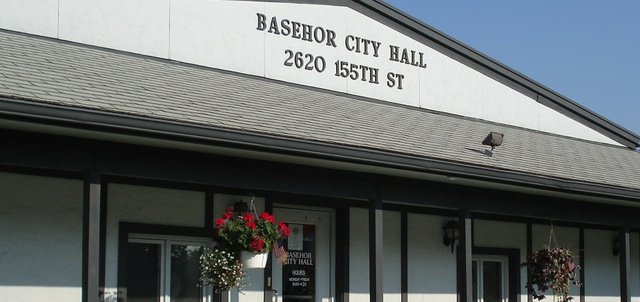 Addressing Mayor Terry Hill after a city council work session Monday night, Basehor's city prosecutor announced her resignation and accused the mayor of ending her appointment for political reasons.
KiAnn McBratney, the city's prosecutor since 2009, walked to the public comment lectern in the city council chambers immediately after the work session adjourned, asking for the attention of everyone in the room. She told the mayor and the crowd of attendees she would resign immediately after receiving notice that Hill planned not to re-appoint her in May.
McBratney said Monday she believed the mayor had made his decision because of her "personal associations" with his political opponents.
"There was no doubt that the notice I received last week was simply your, Mr. Mayor's, political game at my expense," McBratney said.
McBratney explained Tuesday that she was referring to her relationship with City Council President Dennis Mertz, whom she said she had been dating for about 18 months.
Mertz, who confirmed his relationship with McBratney to the Sentinel, voted in September to fire city administrator Mark Loughry, a decision Hill opposed.
"Obviously, he and Dennis are opposed on many issues," McBratney said of Hill.
Hill said after McBratney's announcement he had followed the terms of McBratney's agreement with the city, notifying her of his plans in advance, and he would not publicly discuss his decision not to re-appoint her.
"It's never, ever going to be my place to give a reason or a discussion on why I chose to release an appointed attorney," Hill said. "You just can't do that."
As city prosecutor, McBratney served as an independent contractor. The position is up for appointment by the mayor each year in May. Several other city positions, such as the municipal court judge and the city attorney, operate under similar conditions.
According to her agreement with the city, McBratney was paid $85 per hour of work, or at least $400 per month. In 2011, the city paid her about $5,700 in all.
Hill first appointed McBratney to the job in 2009 and re-appointed her in 2010 and 2011, with city council approval each time. McBratney, a former assistant district attorney for Wyandotte County, also has a law office in Basehor.
McBratney's contractor agreement with the city, which renewed each year upon her re-appointment, required the city to provide her three months' notice that she would not be re-appointed.
The agreement also called for the city and McBratney to "engage in good faith negotiation" three months before the renewal date each year, regarding the terms of the next year's agreement.
McBratney said no such negotiations had occurred this year. Hill said no negotiation was required because no further agreements were planned.
This story was updated Wednesday to include KiAnn McBratney's total pay from the city of Basehor in 2011.