Basehor residents raise questions about proposed low-income apartments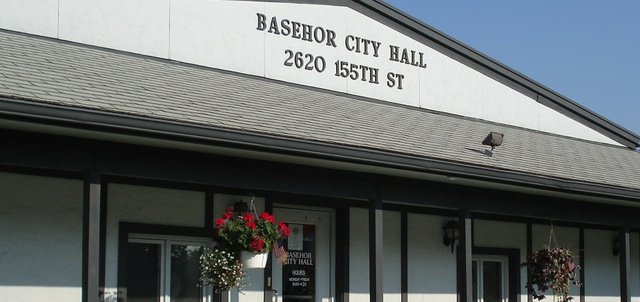 A standing-room-only crowd of residents peppered a developer with questions and concerns about a proposed low-income apartment complex at the Basehor City Council's work session Monday night.
Developer Gary Hassenflu outlined plans Monday for a 46-unit apartment complex at 155th Street and Pinehurst Drive in Basehor, to be financed with the help of federal low-income housing tax credits. Hassenflu aims to complete the estimated $6.8 million project by October 2013, according to a document submitted to the city Council.
Hassenflu came before the council Monday because of a request for a resolution supporting the development, which would be required for the project to qualify for low-income tax credits. Even if the council approves the resolution at its Feb. 27 meeting, the project will need to undergo a series of zoning and planning approvals that would take about three to four months to complete, planning director Mitch Pleak said.
Residents at the meeting asked Hassenflu how the project would affect traffic, crime and other issues.
Basehor resident Fred Farris said he was concerned that there would not be enough need among area residents to fill the complex, and it would end up drawing residents from deeper into the Kansas City area.
"We know exactly where that need's going to come from, and we're going to be the ones that have to deal with it," Farris said.
Hassenflu said his development company had selected Basehor as a potential site after studying areas ranging from western Wyandotte County to Tonganoxie, and a marketing study had suggested that there was a need for a low-income development in the area.
His company has built similar developments in Bonner Springs and other cities, he said, and the company screens potential tenants' credit, employment, rent and mortgage histories among other factors.
The complex would be open to families making less than 50 percent of the median income in the Kansas City area, Hassenflu said, and rent would range between about $470 and $680 for its one-, two- and three-bedroom apartments.
He said typical tenants at his company's complexes included young families, people recovering after foreclosures and senior citizens on fixed incomes.
"They're the same people that are the salespeople at the stores you walk into at the Legends," Hassenflu said. "They're starting teachers. They're starting firemen. They're starting policemen."
Councilwoman Iris Dysart said she'd received about 30 emails from residents concerned about the project, many of whom live in the Cedar Lake Estates subdivision just south of the proposed development.
Also at the work session Monday:
• Officials involved with the planned Country Place Senior Living assisted-living center, set to be built near Pinehurst Drive and 158th Street, appeared to ask the council for a reduction on sewer connection fees.
According to city ordinance, the fee for the 22-unit complex would be about $76,000, a $3,450 fee for each unit. But Angela Booth, an executive with the Country Place Living company, said an assisted-living center would be more similar to a school or hospital than an apartment complex or other multifamily home when it comes to sewer usage.
"This is a different animal," Booth said.
The company is asking for a fee of about $15,000, based on projected sewer usage compared with a typical residence.
• City Clerk Corey Swisher gave a demonstration of a new online content-management system that city staff are constructing with help from city council member Travis Miles.
The system, which makes use of freely available open-source software, will cost a few hundred dollars per year to maintain, Swisher said. That's a savings of about $6,000 per year compared with the software the city currently uses to store documents such as agendas, minutes, ordinances and resolutions online. The software should also make such documents more easily accessible, he said.