Basehor mayor will be part of Feb. 28 recall election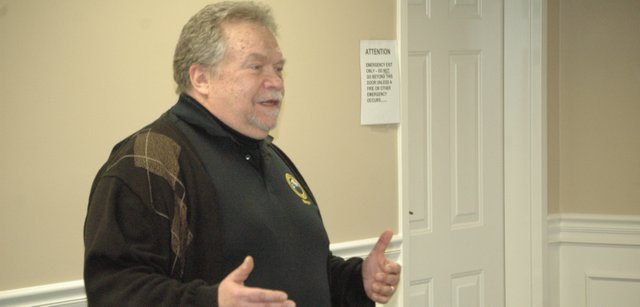 New voter ID rules
The Basehor recall election Feb. 28 will be the first Leavenworth County election to be subject to the voter ID law passed by the Kansas Legislature in 2011.
Beginning with this election, each voter will need to show a photo ID before voting at a polling place. Each voter requesting a ballot by mail must write down his or her driver's license number on the form or send a copy of a photo ID. Voters 65 or older may use expired documents.
For more information about the voter ID requirements, visit the Kansas Secretary of State's website at sos.ks.gov, or call (800) 262-VOTE.
Basehor Mayor Terry Hill will appear on the city's Feb. 28 recall ballot after the Kansas Court of Appeals on Thursday denied his request to put his election on hold.
The mayor said Friday that he planned to mount a brief campaign in advance of the election. He also said he would continue to pursue the matter in court, even though the case would likely not be decided until long after the election and it would have no effect on whether he remains in office.
"I want those allegations cleared from my name," Hill said.
Hill had filed a motion for a stay, asking the appeals court to halt his recall election until it had made a final ruling on his appeal. The mayor had appealed an earlier ruling in Leavenworth District Court, when a judge ruled for the election to proceed despite deeming invalid two of the four official grounds for recall against Hill.
The two grounds thrown out by the judge concerned purchases made by Hill and his attendance at city council meetings.
The two remaining grounds allege that the mayor wrongly altered the contract of former city administrator Mark Loughry to provide additional health benefits, and that he authorized a severance check to Loughry without city council approval. Hill has denied any wrongdoing, saying the changes to Loughry's contract were authorized by the city council and the severance check was required by Loughry's contract.
City council members Dennis Mertz and Iris Dysart will also be up for recall on Feb. 28.