Letter: Basehor mayor addresses recall charges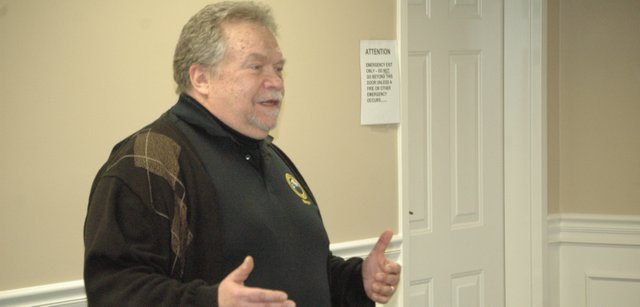 Editor's note: This letter, addressed to Basehor residents, was submitted to the Sentinel by Basehor Mayor Terry Hill.
Dear fellow citizens of Basehor,
It pains me that you are being subjected to this mean-spirited and destructive recall vote. Our city is on the verge of great times as our economy starts to recover. Yes, it will be slow and will not happen overnight. However, now is the time to look to the future. We should not to be quarreling, but rather positioning our city to seek out and take advantage of the opportunities that will surely come our way.
I'd like to spend a few minutes with you talking about the false and malicious statements against me. The original petition contained four reasons for my recall: Half have been found to be insufficient and should not have been included in the recall petition.
The claim of misuse of funds and lack of presiding at all council meetings were found to be without merit. This was the decision of Leavenworth County District Judge King. In addition, our outside auditing company in a complete review of my charges for 2011 found there to be no breech of authority or any irregularities in my use of the city purchasing card. My opposition would lead you to believe I charged thousands of dollars on a variety of items. The fact is I charged only $399.44 for the entire year of 2011.
The second item found to be without merit was my participation in leading City Council meetings. I have been absent from eight city council meetings held while mayor. State law makes a provision for the occasional absence of the Mayor by establishing the position of president of the city council, the position how held by Dennis Mertz.
The two remaining issues deal with the handling of our past city administrator's contract and payment of his severance pay.
The notation I made on the administrator contract, in retrospect, gives me pause. However, my decision has been reaffirmed by the council on four different occasions over a period of three years. Most recently, on April 16, 2011, Dennis Mertz moved to appoint Mark Loughry as City Administrator with Fred Box seconding. The motion passed unanimously, 5-0. I admit that I would have done things differently in the future, but is this error in judgment worthy of removal from office?
Regarding the severance pay, I did seek legal counsel before the check was issued through regular payroll. I was directed to pay the amount dictated by the contract. The attorney advice was given to protect the city from further legal recourse. Staff calculated the amount and entered the payment through our regular payroll process. A council member took issue with the amount, insisting staff had calculated incorrectly, which has been proven to be incorrect, and the original amount is due the administrator.
I appreciate you taking the time to read my side of these events. It is hurtful to me and others to see blatant half‐truths and innuendos leveled at my good name. I love being your mayor, and rest assured my focus is what is best for the city and its citizens, no matter where they live in the community. Again, I apologize that you have been subjected to this spiteful turn of events and look forward to seeing you on the street or at a council meeting.
­Come by and say hi.
Sincerely,
Terry Hill