Round Two: Basehor-Linwood gets second chance at Lansing Friday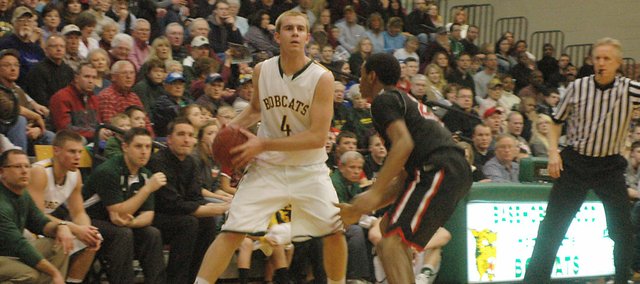 It's been three weeks since Lansing's Izaiah Grice drained a decisive 3-pointer, since Colin Murphy was called for a controversial foul, since the Bobcats couldn't get a whistle to stop the clock and since Basehor-Linwood last lost a game.
Sure, the boys have said they haven't had Friday's rematch circled on their calendar, that they've been taking it one game at a time, but now the biggest rematch of the KVL season is upon us. At 7:30 p.m. Basehor-Linwood (13-3) will look to return the favor at 16-1 Lansing and grab a share of first place in the league. The girls (7-9, 5-6) will look to halt a two-game losing streak and return to .500 in league play.
Follow @basehorsentinel and tweet #BasehorSports to participate in live coverage, beginning at 6 p.m. with the girls' game.
And come back at 7:30 p.m. for live video of the boys game, courtesy of 810 Varsity.