Council votes to move Tonganoxie Police Department across street amid basement issues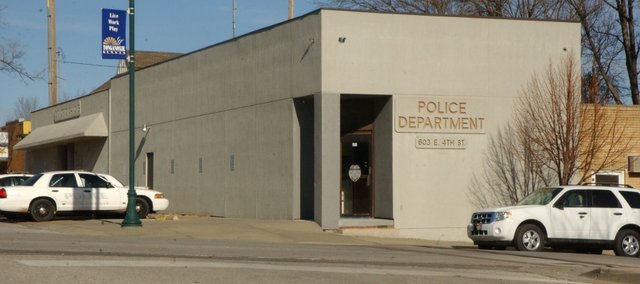 Recent water issues in the Tonganoxie Police Station prompted the City Council to move the department — at least temporarily — across the street.
In a special meeting Tuesday, the council voted to direct police Chief Jeff Brandau and City Attorney Mike Kelly to pursue a rental agreement for space across the street at 328 Delaware St. in the former Kansas Firearms Specialties. Brandau said owner Calvin Quisenberry had offered the space for $1,600 on a month-to-month basis, utilities included. The 2,000-square-foot space is a part of downtown building that is home to five other businesses.
Mayor Jason Ward said after the meeting that water was discovered in the station's basement late last week. Mold and water have been ongoing issues in the basement, which is used for limited storage.
An environmental company has been hired to assess the basement. Results from the company's findings are expected later this week, Ward said.
The police department, which consists of 11 full-time and 11 part-time personnel, has conducted day-to-day operations next door in council chambers.
"Council chambers are great in the interim, but it's not going to operate as our police station," Ward said during the meeting.
Ward declined to say whether any officers had become ill from the recent moisture problems, citing policy not to discuss non-elected personnel.
The station, which has been at the corner of Fourth and Delaware for years, is about 1,300 square feet, Brandau said.
"I think it's very convenient to go right across the street and utilize our parking and still have some storage," Brandau said. "We're still limited in the old building, but more lucky to be able to have the opportunity and for Mr. Quisenberry to work with us."