'

Fake Beard Bandit' pleads guilty in Shawnee bank robbery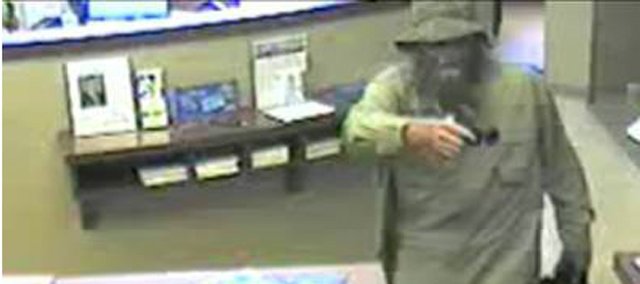 FORT SMITH, Ark. — An Oklahoma man nicknamed the "Fake Beard Bandit" has pleaded guilty to eight bank robberies in Arkansas, Missouri, Oklahoma and Kansas — including a robbery in Shawnee.
Jason Andrew Day entered his plea Thursday in federal court in Fort Smith.
Day was arrested Aug. 26, three days after a Liberty Bank in Fort Smith was robbed.
Court records show that Day is accused of taking more than $70,000 from banks in Fort Smith; Oklahoma City; Coweta, Okla; Shawnee and Olathe; and Joplin, Mo. The Shawnee robbery happened the afternoon of July 25 at Bank of Blue Valley, 5520 Hedge Lane Terrace.
Prosecutors say Day entered the banks wearing a large, obviously fake beard. He demanded money while brandishing what police later learned was a BB gun that looked like a handgun.
His sentencing has not yet been set. A public defender representing Day didn't immediately return a message seeking comment Thursday.