Letter: Mertz addresses recall charges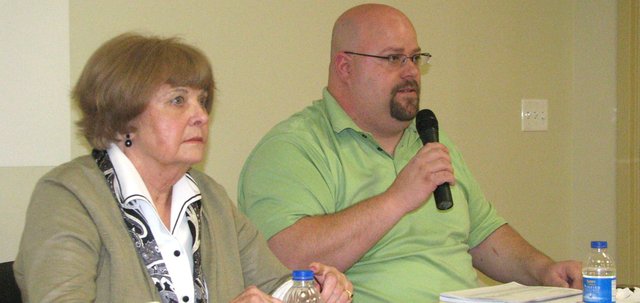 Editor's note: This letter, addressed to Basehor residents, was submitted to the Sentinel by Basehor City Council President Dennis Mertz.
Citizens of Basehor,
I would like to take this opportunity to thank all of those who have supported me and Iris Dysart through this turmoil of a recall election. It has been gratifying to learn how many citizens really do agree that change is needed, and your growing support is greatly appreciated. I have met a great many residents for the first time and will value their friendship for years to come.
I would also like to address our citizens who are or may not be aware of the recall election this coming Tuesday, February 28th. The underlying cause of this political turmoil lies in a major difference of opinion as to whether the administration (mayor and administrator) should have the sole power to spend funds or to make changes that your city council has not authorized.
For a number of years there have been contracts which were approved, altered or signed without council approval, which is against city policy. Last summer, I decided enough was enough. Previous city attorney Patrick Reavey reported that the administration violated some of our city policies, and this was not acceptable. He then gave an ultimatum that the administration would need to abide by the city policy or ask the council to change the policy if such changes were necessary. The mayor never brought such changes to the council. I asked several times for the city administrator and mayor to correct such violations of city policy. After months of the administration ignoring city policy and talks in executive sessions, I made the motion to remove the appointment of the city administrator, Mark Loughry. This was unpopular to some, but I believe the ethical and fiduciary responsibility I was sworn to required that this action be taken. The majority of the council agreed with me, and Mark Loughry was removed from his position as city administrator.
After that action, everything just spun out of control. Some of Mark Loughry's neighbors, including members of the Falcon Lakes Homes Association board, started a petition against Iris Dysart and me for removing the city administrator from his position. The allegation of a violation of the Kansas Open Meetings Act is without merit – they oppose Loughry's dismissal and have taken the desperate path of recall to overturn Council's legal action. I have a duty to serve the entire community of Basehor regardless of the desire of any individual group or groups in our town to protect one of their own.
I would appreciate your support in bringing to Basehor the honesty and integrity it so deserves by voting NO to recall Dennis Mertz and Iris Dysart. A NO vote will allow us to continue protecting your interests and tax dollars on the Basehor City Council.
Sincerely,
Dennis Mertz