RIVALRY

NIGHT

: Bonner Springs hoops at Basehor-Linwood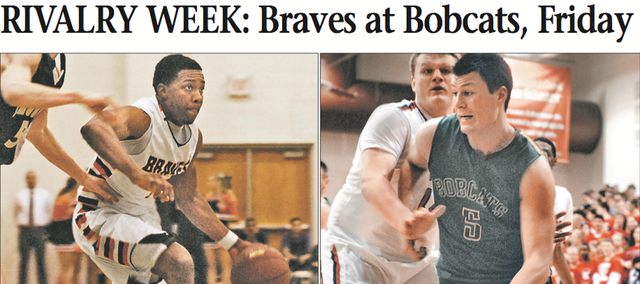 Within hours, the regular season will come to a close in exciting fashion. The Bonner Springs boys and girls basketball teams will head to Basehor-Linwood in a pair of matchups that could very well foreshadow next week's sub-state action.
For a full look at each team's sub-state schedule, check out yesterday's post on the topic.
Meanwhile, keep an eye on our Twitter coverage (see left) for live coverage of tonight's games. Include the hashtags #BasehorSports and #BonnerSports in your tweets, and your own commentary will appear on this site.
The girls tip off at 6 p.m. and the boys are scheduled to follow at 7:30 p.m. — depending on the duration of the opener, the boys may tip off a few minutes later than scheduled.
Let's catch up on each team's performances heading into Friday's action.