Developer scraps request for support of low-income apartments in Basehor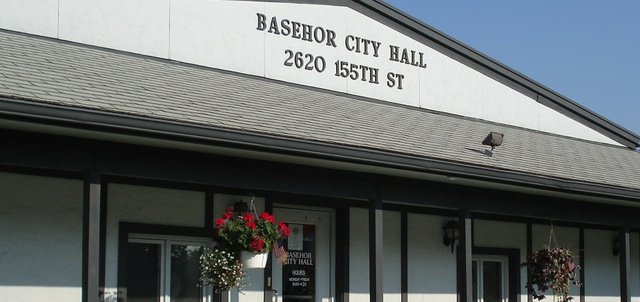 After an outcry from residents, a developer has given up on an attempt to gain support from the Basehor City Council for a proposed low-income apartment complex.
An engineer representing developer Gary Hassenflu on Monday night told the council and a room crammed full of residents that the developer had withdrawn a request for a resolution offering support for the complex. Just before the council meeting began, Mayor Terry Hill had told the audience that he planned to veto the support resolution if it was passed by the council because of a flood of objections raised by residents.
"When the people of Basehor speak in numbers like they have on this issue, as your mayor, I have to respond to that," Hill said.
Engineer Mark Breuer, of the firm Schlagel and Associates, said the developer had decided to withdraw his request for support because of a "poor public reception" at the council's work session earlier this month. At that session, residents peppered Hassenflu with questions about the project and spoke out against it.
Shortly before Breuer said the request was off the table, Basehor resident Gib Buckingham gave the council a petition he said contained signatures from 107 residents opposed to the complex.
Buckingham said they worried that the development would cause lower property values, higher crime rates and busier traffic near its planned location at 155th Street and Pinehurst Drive.
Because the developer withdrew the request, the council did not vote on it Monday. But Hill told the crowd before the meeting that council members had heard their objections, as well.
"I don't think there's a single council person that is going to be in favor of that," Hill said.
Hill said after the meeting that he'd received emails opposing the complex from at least 35 residents.
The developer asked for the statement of support from the council because it would make the development able to use federal low-income housing tax credits for financing help.
Also at Monday's council meeting:
• The council unanimously denied a request from the planned Country Place Senior Living center for a reduction on sewer connection fees. Members did not discuss the issue before voting.
According to city ordinance, the fees for the 22-unit complex would add up to about $76,000, based on a rate of $3,450 per unit. Company officials had asked for a lower rate, saying the facility would not produce as much sewage as an apartment complex or another multifamily development.
Breuer, who was also representing Country Place Senior Living on Monday, suggested before the council's vote that, even if members denied the request, the city should consider a change in its sewer connection fee ordinance to allow for lower rates for such facilities.
• As part of its consent agenda, approved 5-0, the council renewed liquor licenses for Falcon Lakes Golf Club and Bleachers Bar and Grill.