Sunday gas leak blamed for unpleasant odor on Fort Leavenworth, surrounding area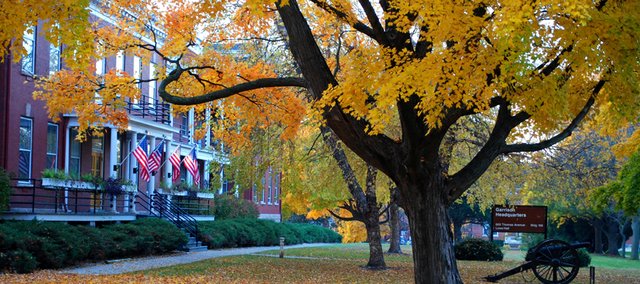 Fort Leavenworth experienced a small leakage of mercaptan Sunday, which caused an unpleasant odor on Fort Leavenworth and in the surrounding community.
Because natural gas is odorless, mercaptan (or other similar sulfur compounds) is added to natural gas as a warning sign.
The Sunday leak on Fort Leavenworth involved only the non-toxic mercaptan — there was no natural gas leak, a fort spokesperson said Monday.
Fort Leavenworth officials are working with Missouri and Kansas gas, energy and environmental experts to contain the smell and dispose of the concentrated additive.
As part of the disposal effort, the capsule containing the mercaptan would have to be reopened. This effort will begin about 9 a.m. Tuesday, and may result in a sulfur odor in the local community, the spokesperson said.