Sand in the City to return to Wonderscope this year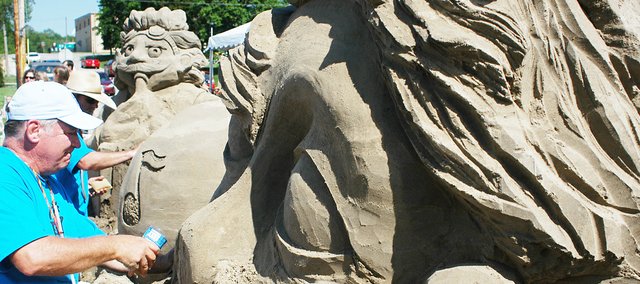 Wonderscope Children's Museum will once again play host to Sand in the City KC, the museum announced Thursday.
The event, which the museum organized for the first time last May, is planned for Sept. 7-8 in the parking lot outside Wonderscope, 5705 Flint St.
More than 350 tons of sand will be trucked in for teams to create sand sculpture masterpieces. The event also features activities and sand to play in for the public.
For more details or to sign up a team for this year's event, go online to sandinthecitykc.org. Team registration is due by Feb. 1.