Graeber running for re-election; Tonganoxie council member gearing for commission run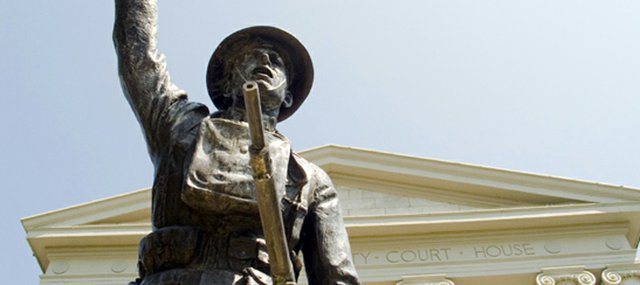 Incumbent Clyde Graeber is the only candidate to file so far for either of the Leavenworth County Commission seats that will be up for election in the fall, though a Tonganoxie City Council member has made his intentions known.
Graeber, a Republican, will run for his third four-year term on the commission. He was elected in 2004 and 2008. He has filed for the District 2 seat, which after redistricting in 2011 represents Lansing, the southern part of Leavenworth and surrounding areas.
No candidates have filed yet for the District 3 seat, which will also be up for election this year, but Tonganoxie City Council member Dennis Bixby announced this week he planned to file. That district, represented now by John Flower of Basehor, covers all territory in the county south of Dempsey Road.
The filing deadline for the county commission seats will be noon on June 1. Candidates can pick up filing paperwork at the Leavenworth County Clerk's office in the county courthouse, 300 Walnut St. in Leavenworth.