Follow Live:
BLHS

boys play host to Lansing in battle of

KVL

's top two teams Friday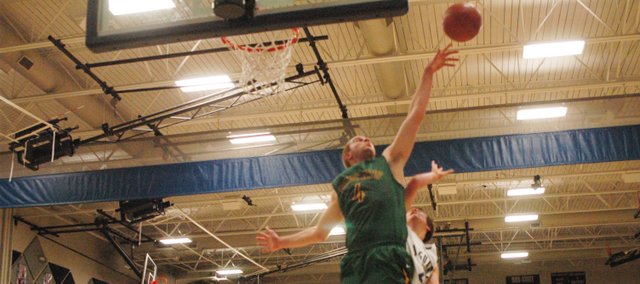 Basehor-Linwood will play host to a clash of Kaw Valley League titans at 7 p.m. on Friday when the 9-2 boys basketball team welcomes 10-1 Lansing with first place on the line.
Each team sports a 5-0 league record. Third-place Bonner Springs (8-3, 4-2) plays host to a nonleague game, also on Friday.
Basehor-Linwood on average posts a more high-octane offense, scoring 65.8 points per game to Lansing's 56.4. A look at the teams' quarterly averages paints the picture of a Basehor-Linwood team that comes out of halftime scoring more than it does at the start of the game. The Bobcats average 19.5 points in the third quarter and 18.5 in the fourth, compared to 15.5 to start the game and just 10 in the second quarter.
Lansing, however, holds the advantage in points allowed this season, giving up 41 points per game to Basehor-Linwood's 50.
Ottawa handed Basehor-Linwood its second loss of the season last weekend in the championship game of the Bobcat Invitational Tournament. During the game, senior guard Ryan Schaffer dislocated his elbow and will be out for two to three weeks, coach Mike McBride said.
"Big hit for us as he was a great defender," McBride said.
The two teams share four common league opponents — Bishop Ward, Bonner Springs, Piper and Tonganoxie — taking care of business against each.
Lansing's only loss so far this year came on Jan. 20 against 4-7 Blue Valley Southwest in the Tonganoxie Tournament, 58-56. The loss sent Lansing to the Tonganoxie Tournament third place game, where it defeated Eudora (6-8), 37-20.
Basehor's only other defeat this year was on Dec. 20 at home against Hayden (9-2), 63-59.
At 6 p.m., the BLHS girls basketball team (4-6, 2-3) will play the Lansing girls (1-9, 1-4) before the boys tip off.
Follow @basehorsentinel and #BasehorSports for updates from tonight's contests.