Photos: Basehor Fourth of July parade and celebration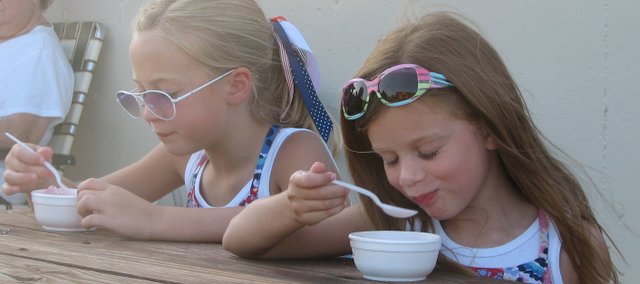 Photo Gallery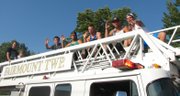 Fourth of July in Basehor
Basehor residents celebrated the Fourth of July on Wednesday with a parade and other festivities, capped off by a fireworks show at Basehor-Linwood High School.
The parade, which made its return this year after a one-year hiatus, saw its greatest number of entries in probably five years, said Basehor PRIDE president Chuck Wilderson. The coaches of the BLHS boys basketball, softball and powerlifting teams — Mike McBride, Susan Mayberry and Ross Schwisow — served as grand marshals for the parade, the theme of which was "Parade of Champions."
Ken Massingill was named the 2012 winner of the Basehor Chamber of Commerce Outstanding Citizen Award during the celebration at the high school that followed the parade.
To see photos from the festivities, click on the gallery at left.