Basehor-Linwood girls basketball jells over the summer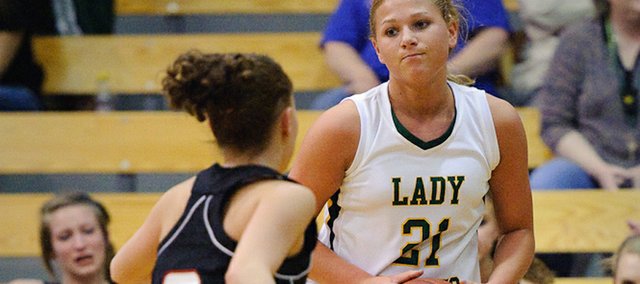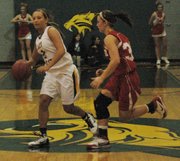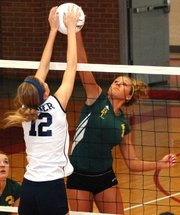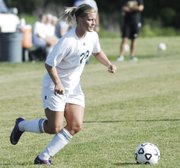 With all its summer basketball activities completed, the Basehor-Linwood girls basketball team has had the past couple months to jell with its new coach.
First-year coach Jason Tatkenhorst, who comes off a 12-year stint from Great Bend, came to Basehor-Linwood because of the tradition and commitment to athletic excellence. The players, he found, fit the build perfectly. Tatkenhorst said he sees the same potential in these Bobcats as he does with every other team he has coached: the best.
"I have no problem saying that because I feel like the girls have very high expectations as well this season," he said.
In the last weekend in June, the Bobcats finished their summer tournament schedule with a first-place finish by the 11th and 12th grade team.
As the girls continue the offseason in AAU ball or conditioning programs, they all left in good spirits. Winning games was just a bonus, however. Tatkenhorst's goal was to learn about his players and what kind of team they are.
He discovered their passion and drive to win, so there won't be an issue on effort. And now he has a good feel for the type of team Basehor-Linwood is going to be, though he probably could have guessed just by looking at a roster.
"I feel like the group that we have now is a quick athletic team," he said. "If there is one thing that we're missing, we don't have a whole lot of size."
With the missing size, it's obvious that the Bobcats are going to be a running team, outworking teams with speed and competitiveness. And that will ultimately lead to a need for a large bench, so it looks as if there are plenty of minutes to go around.
Tatkenhorst is putting the leadership squarely on seniors Jamie Johnson, Samantha Rutherford, Kara Stephens and Haley Waters. He said it was nice to have seasoned veterans to help lead the team, but he only gets to coach them one year.
With every class looking strong this year, Tatkenhorst is especially looking forward to coaching a talented group of freshmen.
"Looking at that freshman class," he said, "I'm going to be able to mold them into players and get to coach them four years."
So far, it's been a perfect union for Basehor-Linwood and Tatkenhorst. He said Great Bend treated him well, but this transition could not have been any better. He and his family will move to Basehor at the end of July and then it's just waiting to see what will happen come winter.
Tatkenhorst isn't trying to do this all in one year, either.
"I'm a big believer of wanting to build a program," he said. "I plan on staying at Basehor-Linwood for a long time."