City leaders talk Basehor's future development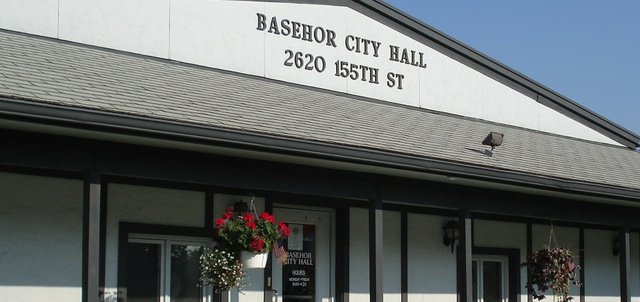 Basehor isn't exactly hurting for new home lots, Mayor David Breuer said.
The city has no fewer than 488 lots on which single-family homes can be built, Breuer said Wednesday. So even with Basehor on pace to award 30 or more building permits this year — a sizable uptick from recent years —it's not running out of spots for new houses anytime soon.
"We have over a decade of lots available right now," Breuer said.
For that reason, Breuer said the city should be cautious about offering benefit districts or other incentives to residential developers in the future.
That was one of many planning and development topics in a wide-ranging discussion between members of the Basehor City Council and the Basehor Planning Commission on Wednesday at the Basehor Community Library. Breuer said it was the first joint meeting he's known of between the two bodies.
City Council member Ty Garver said he agreed that the city would probably not need to dangle incentives in front of developers anytime soon. In fact, he said, he is generally opposed to benefit districts.
"I would prefer to see the developer pay," Garver said.
Other topics at the session included the city's sewer connection fees for multi-family developments, ranging from apartment complexes to hospitals or hotels.
Currently, a developer of such a property would need to pay a $3,450 fee for each unit.
Earlier this year, the City Council denied a request from the planned new Country Place Senior Living center for a break on its connection fee. The cost for the 22-unit complex to connect came to about $76,000.
Planning Commissioner Ed Bush said Wednesday the current policy would likely prevent a hotel or a hospital from ever coming to Basehor, as their connection bill could be as high as $200,000. Staff members Wednesday said that the city could structure its fees differently to allow for some flexibility.
"We need a plan that's user-friendly," Interim City Administrator Lloyd Martley said.