Basehor City Council meeting agenda: July 16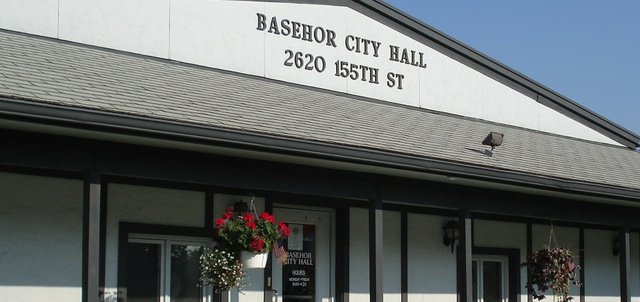 Related document
The Basehor City Council has a regular meeting at 7 p.m. on the third Monday of each month.
Agenda for the July 16 meeting:
Consent agenda
Approve June 4, June 18 and June 25 meeting minutes
Approve June treasurer's report
Resolution 2012-12: KDOT agreement No. 112-12
Resolution 2012-13: KDOT agreement No. 113-12
Ordinance No. 613: approve 2804 N. 155th St. rezoning
Approve agreement with Electronic Transaction Systems Corporation
New business
Consider short-term conditional-use permit: Basehor Chamber of Commerce Circus
Employee salary range review
2013 operating budget review
Establish 2013 budget public hearing date
Consider Pinehurst roundabout renovation
Leavenworth County Sewer District No. 3 annexation
A full agenda packet with more information is available for download at right.