Five questions: Ozone alert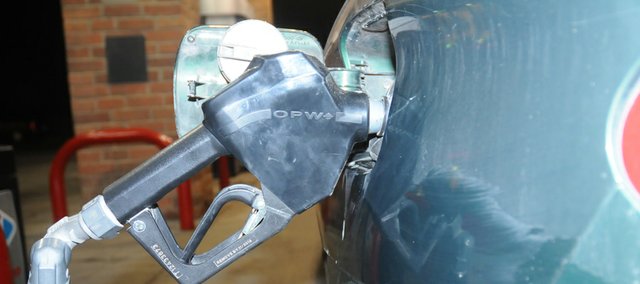 The Mid-American Regional Council tracks ozone levels in the metropolitan area to alert people with health risks and shares tips that allow all to help reduce ozone pollution.
Q: What causes ozone pollution?
A: Ozone forms when emissions from vehicles, lawn mowers, power plants and industry react with heat and sunlight.
Q: Who should be concerned about ozone levels?
A: Ozone pollution is harmful for everyone, but especially to people with respiratory problems such as asthma.
Q: How can I find out the ozone level in the Kansas City area?
A: Meteorologists monitor a variety of conditions like temperature, cloud cover, wind speed and direction, and ceiling height, before issuing a daily SkyCast at 3 p.m. The SkyCast is posted at the Mid-America Regional Council's Website at marc.org/environment/airq/skycast.asp, on Twitter at twitter.com/airqkc and many local television and newspaper sites.
Q: What is SkyCast?
A: A four-color ranking of daily air quality based on ozone level. SkyCast ranks days as green (healthy), yellow or moderate, orange alert and red alert.
Q: What can individuals do to reduce ozone prevention?
A: More than half of all ozone pollution is caused by everyday people doing everyday things.
On high ozone alert days, drive less and be aware that avoiding certain activities during the heat of the afternoon can help reduce ozone.
Mow lawns or fuel vehicles in the evening. Fill up after work — or better yet in the evening — when fumes are dissipated faster. And don't top off tanks, which cancels out anti-pollution safeguards in gas pumps and increases the risk of spills.