Spots still to be earned on
BSHS

volleyball team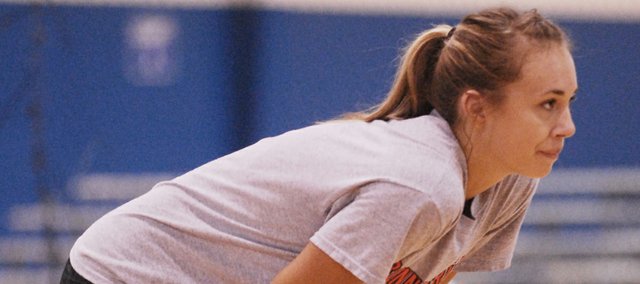 Photo Gallery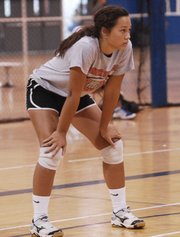 Bonner Springs at Volleyfest 2012
The Braves, under new head coach Jan Madlock, competed in Volleyfest on Saturday in Shawnee.
Shawnee — Jan Madlock is excited about the opportunity she is receiving in coaching a new team.
Bonner Springs' new head volleyball coach said she likes the situation she is in, and thinks the team has players that can succeed.
"I think we have some good talent," she said. "We have good potential, and I think we'll be young this fall, but I'm really optimistic about what we'll be able to accomplish."
Madlock most recently coached two seasons at Avila University. Before that, she coached at Blue Valley Northwest high school, coaching the team to the 2000 6A state championship.
At Bonner Springs, she has so far felt good getting the team going in its summer workouts, while playing in summer league competition and in last Saturday's Volleyfest at Okun Fieldhouse in Shawnee.
"Its been really good to have the summer training," Madlock said. "We've been able to train a couple times a week."
From what she's seen, Madlock thinks her young team will receive a good amount leadership from senior Haley Hoffine.
"(Hoffine)'s done a really nice job for us this summer, and I definitely think she'll be a leader for us in the fall," Madlock said.
Madlock refrained from commenting on other players sheerly because of the amount of youth on the team.
"I tend to tell them that we have to wait until we get into the season and tryouts to really know who's going to be where," she said. "While I have an idea of where players are going to play, I don't want to put it out there any place that anybody's got a spot sealed in."