Bonner resident to attend "Transplant Games of America"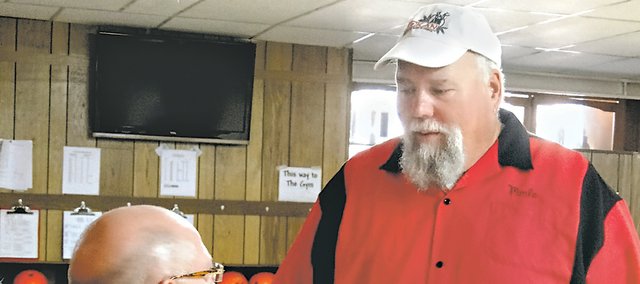 When Merle Zuel received his new heart, he realized the importance of educating others about organ donation.
"For those to whom much is given, much is required," the Bonner Springs resident said. "I feel sort of an obligation to give back to the transplant community because I've been so lucky."
Five years after his heart transplant, he is doing his part to support a tradition for organ donors and recipients and their families. He is one of seven people from the Kansas City area who will travel to Grand Rapids, Mich., on Friday for the 2012 Transplant Games of America.
Having attended the 2010 U.S. Transplant Games, then organized by the National Kidney Foundation, Zuel knew how important the games were to the organ donor and recipient community.
"A big part of the games revolves around recognition of donor families," Zuel said. "When people who've had a life-saving transplant are able to compete in athletic competition, it reinforces the fact that the donor families made the right decision."
But the National Kidney Foundation announced last year it would be unable to continue the biennial games, so a group of volunteers and the West Michigan Sports Commission came together to organize this year's event, and Zuel said he was quick to join the Mo-Kan team.
"I get a tremendous amount of satisfaction out of helping others, and that motivates me a lot, so if I can do anything at all that might make it easier for the next person going through the process, then that's very satisfying," he said.
Zuel grew up in Osawatomie and at 10 was diagnosed with a defective heart valve. At age 34, while living in Lawrence, Zuel was diagnosed with congestive heart failure.
He made it 11 years with that condition before being activated for a heart transplant in late 2006 — he says about 50 percent of patients with congestive heart failure only make it five years, and just 20 percent make it 10 years.
"I was just fortunate enough to live long enough to get the transplant, because before that, they just couldn't do anything for me," Zuel said.
Zuel got his new heart on Feb. 23, 2007. Complications required two follow-up heart surgeries, and a week after he finally left the hospital, Zuel was back with an infection.
A year after his transplant, another health crisis — Zuel had male breast cancer and needed a mastectomy.
"Some people might say, 'how can you say that you're lucky?'" he said. "… In my mind, I'm lucky because I had the heart transplant, I survived it, and I'm a better person for it."
Another point of luck: While in the hospital for his transplant, Zuel met his wife, Kim, a Bonner Springs native who was his respiratory therapist.
So now it is his mission to give back. Before even receiving his own heart transplant, Zuel began planning a concert, which has become an annual event, to raise money to help pay other heart transplant recipients' uncovered medical expenses.
In 2009, he wrote a winning essay to become one of five recipients to ride on the Donate Life Float in the Rose Parade, and he appeared on The Doctor Oz show later in 2009. He also wrote a book titled "Hearts Like Mine" about his transplant journey.
Zuel often volunteers for organ donation organizations and he founded the Kansas City Chapter of the Transplant Recipients International Organization.
He also is a nursing student at Kansas City Kansas Community College; he hopes to work in the transplant field.
"I've seen my share of hospitals over the years, and it's funny because now I'm going to try to work in one," he said.
He attended the 2010 U.S. Transplant Games, entering the shot put and bowling events. At that time, the Mo-Kan team had 35 athletes and 40-50 family members.
There are only seven team members this year, but the games are more about uniting the transplant community than excelling at sports, Zuel said, highlighting the importance of organ and tissue donation while celebrating the lives of organ donors and recipients.
It's a recognition not of skill, but of the fact that the recipients are living and able to compete athletically.
"It's just kind of a triumph – everyone's own personal victories," Zuel said.