Basehor City Council meeting agenda: June 18
Vacation pay for former administrator Loughry included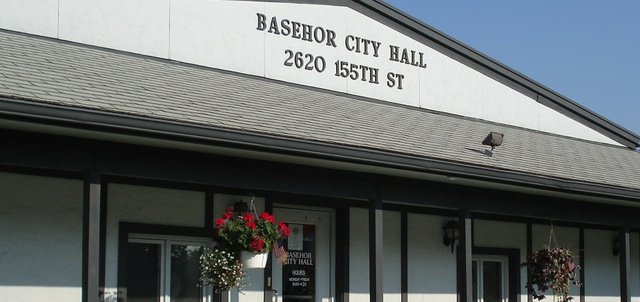 Related document
On the consent agenda for the Basehor City Council's meeting Monday is a payment to former city administrator Mark Loughry for about $16,000 worth of accrued paid time off.
Items on the consent agenda are approved with one vote at the beginning of each council meeting.
The full agenda for Monday's council meeting, 7 p.m. at Basehor City Hall:
Consent agenda
Approve May 7 special meeting and May 21 regular session minutes
Approve treasurer's report
Approve city attorney agreement for services
Approve paid time off compensation for former city administrator
Approve Hartford retirement plan renewal
New business
Basehor Boulevard and 155th Street improvements assessment public hearing
Consider special assessment ordinance
USD 458 request for application fee exemption — fireworks stand
Employee health benefits renewals — resolution 2012-09
Appointment of planning commission member — Tracey Hannah
A full agenda packet is available for download at left.