Five questions: Easy traveling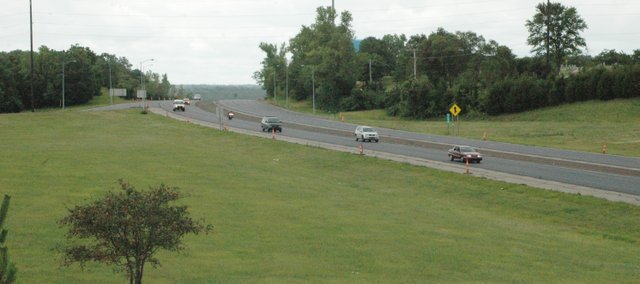 The Kansas Department of Transportation shares how its free travel information tools can help make a road trip safe and enjoyable.
Q: Where should motorists go for information?
A: KanDrive, kandrive.org, is KDOT's traveler information gateway and provides essential information you need to plan your trip.
Q: What does the website include?
A: Camera images, motion camera views, an interactive 511 map of Kansas roads, road conditions and work zones and links to helpful transportation resources, such as Kansas Turnpike information, Kansas Byways and weather information.
Q: How often are roadway images updated?
A: Camera snapshots are updated every few minutes from closed-circuit cameras installed along I-70 and other highways. Motion camera views are also provided for many cameras along I-70 between Goodland and Auburn Road west of Topeka.
Q: What if I am traveling in the Kansas City or Wichita areas?
A: Traffic Management Centers in Kansas City (KC Scout) and Wichita (WICHway) use up-to-the-minute information to provide travel speeds and camera views on select routes and posted message sign views. KanDrive provides links to KC Scout (kcscout.org) and WICHway (wichway.org).
Q: Is there a mobile application if I need help from the road?
A: The 511 Mobile site, which can be found at 511mm.ksdot.org, provides map, camera and electronic message sign views, road conditions, work zone and event information and links to weather. The site is accessible from multiple devices. From any phone, travelers may call 5-1-1 in Kansas or 1-866-511-KDOT (5368) if outside state lines.