Past Sentinel issues available at Basehor Historical Museum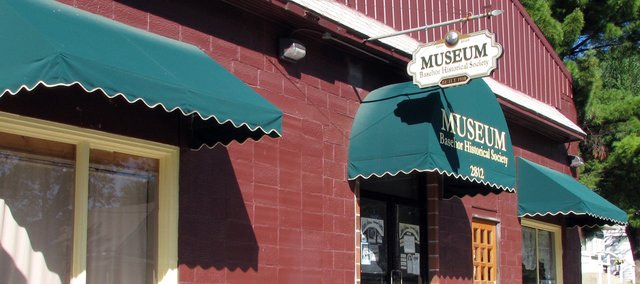 Back issues of the Sentinel dating back to 1968 have taken up residence at the Basehor Historical Museum, where they're available for the public to view.
The museum will keep the issues with its other records and collections that are available for viewing at the museum, 2812 N. 155th St., during its regular hours: 9 a.m. to noon Tuesdays, 1 to 4 p.m. Thursdays and 9 a.m. to 2 p.m. Saturdays.
Museum volunteers can conduct research of the Sentinel issues and other records for people unable to come in themselves, as well. Research that takes longer than 30 minutes will require a museum donation. A research request form is available at the Basehor Historical Museum Society's new website, basehorhistory.org.
The Sentinel back issues had been located at the World Company's Bonner Springs office, which now is closed.