Live Thursday: Bonner Springs girls vs. Piper, sub-state semifinal, 7:30 p.m.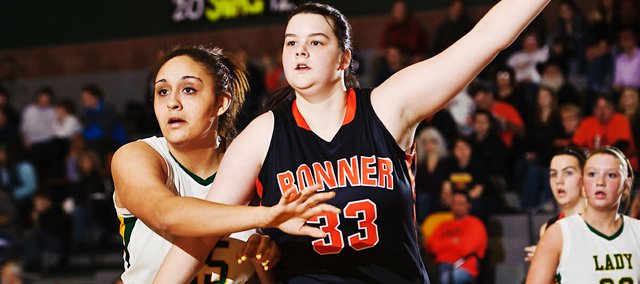 The Bonner Springs girls basketball team (20-1) continues its bid for the Braves' first state tournament appearance when it hosts Piper at 7:30 p.m. Thursday.
The Braves have been on a tear as of late, with consecutive 18-plus-point games from senior Yessenia Hernandez last week and a monster 27-point, six-assists effort from junior Anna Deegan in the sub-state tournament's first round on Monday.
Tonight's winner will advance to Saturday's sub-state championship game. Meanwhile, read about the last meeting between the Braves and Pirates.
Watch a live video of Thursday's game above, and use #BonnerSports to join the conversation on Twitter by tweeting your thoughts and snapshots from the game.
A full recap from the game will also follow on bonnersprings.com.