Basehor-Linwood students place in science competition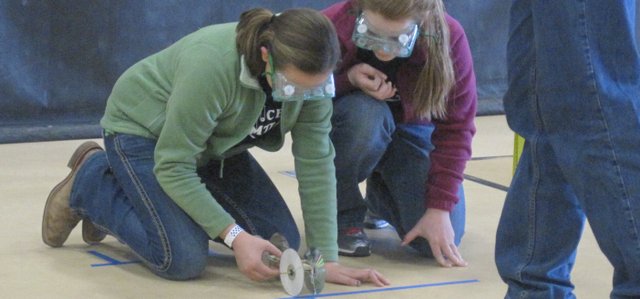 A number of Basehor-Linwood Middle School students placed at a regional Science Olympiad competition Feb. 25 at Johnson County Community College in Overland Park.
The team finished 15th overall out of 25 schools at the contest.
Placers from BLMS included: seventh-graders Madison Bowers and Ashley Hoffman, eighth place in the Write It — Do It event; eighth-graders Britney Camren and Lauren Lawson, ninth place in Towers; Ashley Hoffman, ninth in Mousetrap Vehicle; seventh-graders Jacob Markovich and Jacob Lutgen, ninth in two events, Storm the Castle and Bottle Rocket; eighth-graders Abby Lee and Christopher Lopez, 11th in Keep the Heat; eighth-graders Katy Lucas and Bevin Coon, 13th in Food Science; Abby Lee, 14th in Disease Detectives; seventh-graders Lacey Tavis and Madison Bowers, 14th in Crime Busters; seventh-graders Calder Hollond and Lacey Tavis, 15th in Optics; and eighth-graders Amber Gaffney and Taylor Walker, 17th in Awesome Aquifers.