Basehor administrator outlines process for filling council positions in letter to residents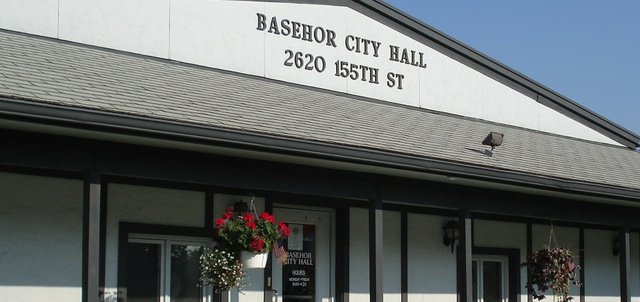 Editor's note: Interim Basehor City Administrator Lloyd Martley has released a letter to Basehor residents after the recalls of Mayor Terry Hill and City Council members Dennis Mertz and Iris Dysart, along with the resignation of member Fred Box. The city sent the note to residents today in an email message through its e-news system, and Martley said the city planned to send a letter to residents through the mail, as well.
Martley's message is below.
Dear Basehor resident:
As interim city administrator, I wanted to take this opportunity to clarify and explain the events which have taken place over the past couple weeks within the city of Basehor's government. As some of you may be aware, on Tuesday, Feb. 28, Mayor Terry Hill, Council President Dennis Mertz and Council Member Iris Dysart were recalled in a special election. The recall took effect at 12 a.m. Tuesday.
At the City Council work session Monday, Council Member Fred Box resigned his position, which was accepted by the mayor and was effective immediately.
The result of these two events is that as of Tuesday, just two of the five City Council members remain in office, and the city has no mayor. However, the rumors that the state of Kansas will appoint a trustee to run the city of Basehor until a new mayor and council members are seated are unfounded. There is no state statute, city ordinance or local rule which requires such an action.
Instead, the two remaining council members will meet at the regularly scheduled City Council meeting on March 19. They will elect a City Council president among themselves, as per K.S.A. 2009 Supp. 15-310. The City Council president will become mayor as per K.S.A. 2009 Supp. 15-201, and the mayor will appoint the remaining open seats on the City Council in accordance with K.S.A. 2009 Supp. 15-201. A new City Council president will be elected by the full City Council. Business at the city will continue as usual.
If you have any questions or concerns, please do not hesitate to contact City Hall (724-1370).
Sincerely,
Lloyd Martley, interim city administrator
City of Basehor