BLHS

students named to all-state bands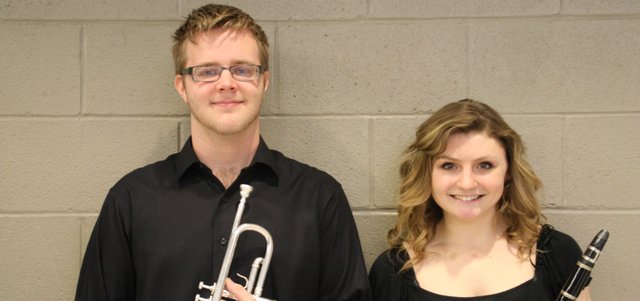 Two Basehor-Linwood High School student musicians were part of all-state bands last month.
Senior Alex Bright served as the first-chair clarinet player for the Kansas Music Educators Association All-State Band for students from class 1A, 2A, 3A and 4A high schools.
It was Bright's third year as a member of the All-State Band, and her second year as first chair.
BLHS junior Ben Forshee was the first BLHS student ever to be selected for the KMEA All-State Jazz Band. Forshee served as an alternate trumpet player.
The all-state bands performed at the Century II Performing Arts and Convention Center in Wichita on Feb. 25.