Basehor City Council meeting agenda: March 19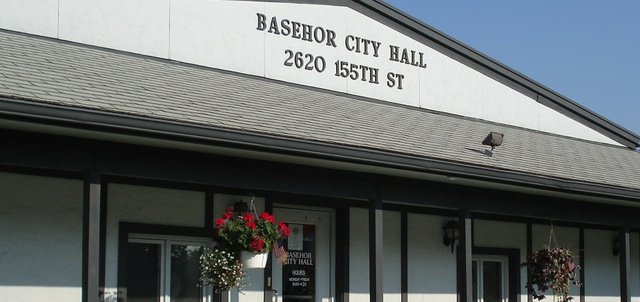 The Basehor City Council has a regular meeting at 7 p.m. on the third Monday of each month at Basehor City Hall.
The council's March meeting will begin with the election of a new City Council president, who will then become mayor. The new mayor must then appoint two new council members, allowing for a quorum of three members total, before the council can move on to other business.
Agenda for March 19 meeting:
Filling of elected positions
Elect new City Council president
Swearing-in of new mayor
Mayoral appointment of new council member
Swearing-in of new council member
Mayoral appointment of second new council member
Swearing-in of second new council member
Consent agenda
Approve Feb. 27 City Council meeting minutes
Approve treasurer's report
Property/liability insurance renewal
New business
Consider Kansas Department of Transportation Agreement No. 255-11 and Supplemental Agreement to Agreement No. 92-11, regarding land acquisition for 158th Street traffic signal and Wolf Creek Parkway extension projects
Consider 2011 KDOT applications for corridor management construction projects — consider combination of Wolf Creek Parkway, 158th Street and 155th Street construction projects
A complete agenda packet with more information is available at cityofbasehor.org.