Basehor City Council retreat set for Thursday at Falcon Lakes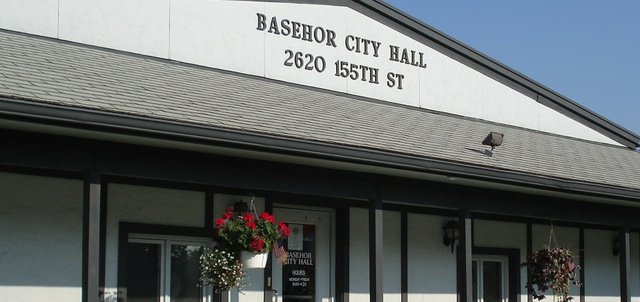 The Basehor City Council will meet for its annual day-long planning retreat from 8 a.m. to 5 p.m. Thursday at Falcon Lakes Golf Club, 4605 Clubhouse Dr. in Basehor.
The event will qualify as a special council work session, and it is open to the public except for a scheduled executive session in the morning.
The exact cost to the city of holding the retreat at Falcon Lakes is not known yet, interim city administrator Lloyd Martley said, but it's expected to be about $300.
A tentative schedule for the retreat:
8-9:30 a.m.: Executive session, for the purpose of attorney-client privilege
9:30-11 a.m.: Debt issuance symposium — Springsted Inc. and Gilmore and Bell, P.C.
11 a.m.-noon: City department review — police, planning and zoning, city clerk and finance, public works
Noon-1 p.m.: Lunch break
1-2 p.m.: Council priorities discussion
2-3 p.m.: Kansas Open Meetings Act/Kansas Open Records Act/Council protocol symposium — City Attorney Shannon Marcano
3-5 p.m.: Open to council discretion