Cash Mob targeting Holy-Field Winery on Saturday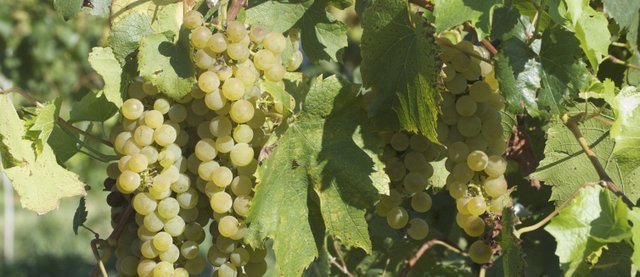 Holy-Field Vineyard and Winery is ready to be mobbed.
On Saturday, the Basehor business will be the latest target of the Kansas City Metro Area Cash Mob. The cash mob is a group of shoppers who swarm locally owned businesses in the metro area, $20 bills in hand.
"We descend on this business at a predetermined time, and then everybody is encouraged to spend at least $20 in cash," said cash mob organizer Kelly Ziegler, "and only cash."
Ziegler, who owns Ziggy Franz Advertising in Tonganoxie, helped launch the cash mob in January to support area businesses. Ziegler and one other organizer scope out two mob spots each month and announce the events through Facebook and Twitter (@cmkansascity). One spot each month is located near the core of the Kansas City area, and one is on the outer edges.
When the mob descends on Holy-Field, 18807 158th St., from 10 a.m. to 11:30 a.m. Saturday, it will be the first mob site in Leavenworth County, and the first outer-edge site in Kansas.
The mob, which usually draws around 50 people, has two main objectives, Ziegler said. One is to push customers away from large, national retailers and into smaller, local shops.
"More of those dollars stay in the local community than if you purchase something at a big-box store," Ziegler said.
And the second goal is to encourage people to have cash in hand when they shop at local retailers, she said. It's no accident that it's not called a credit-card mob.
Each time a retailer swipes a credit or debit card for a purchase, it must pay a small fee. And while big-box stores can make up for those fees with a higher volume of sales, they can take a bite out of smaller businesses' bottom lines.
Michelle Meyer, who co-owns Holy-Field with her father, Les, said card fees are a real cost for her store.
"Once someone's aware, they might think about it when they make their next transaction," Meyer said.
Ziegler said she picked Holy-Field as a cash mob site after stopping into the shop one day on her way home from work. She'd driven past it "hundreds of times" between her home in Kansas City, Kan., and her office in Tonganoxie, but she'd never checked it out.
The winery's shop may have an extra employee on duty for the mob Saturday, but otherwise it will be business as usual, Meyer said — except that, to celebrate Cinco de Mayo, she'll be serving wine-infused margaritas.
Julie Wulf, owner of the Overland Park business Connie's Cookies, said her shop was visited by about 40 people when it was the site of a cash mob in March. The store got a nice boost in sales for the day, and it gained some new customers.
"Almost everybody hadn't heard of us," Wulf said.
Ziegler said cash mobsters who visit on Saturday can expect to have a nice time.
"It's a great way to support the local economy and meet some new people," she said.