Basehor council paves way for state loan refinancing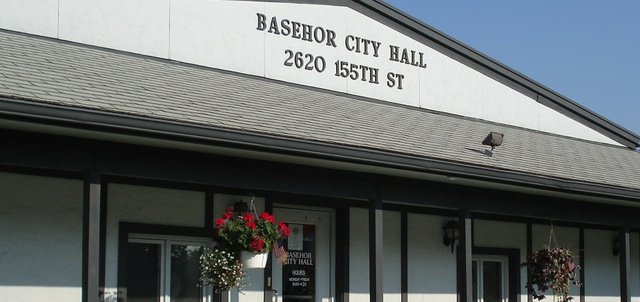 The Basehor City Council took the first steps toward refinancing some of its debt during a special meeting Monday.
During a short meeting preceding its monthly work session, the council unanimously approved a charter ordinance, an ordinance and a resolution, each designed to allow the city to issue bonds to repay state loans for sewer and street improvements.
Refinancing the loans in this way would allow the city to take advantage of lower interest rates available right now, city clerk and finance director Corey Swisher said Monday.
"Nothing changes," Swisher said. "We're just looking for a more attractive interest rate."
The city owes about $6 million total between the two loans, which were from the Kansas Department of Health and Environment for sewer improvements and the Kansas Department of Transportation for the construction of Wolf Creek Parkway.
Mayor David Breuer said at the council's planning retreat last week that the refinancing could save the city hundreds of thousands of dollars.
During its work session Monday, the council:
• Discussed an agreement with Affinis Corp. to provide designing services for KDOT-funded improvements to 155th and 158th Streets at a cost of about $195,500.
The agreement would also reduce Affinis' payment for designing the construction of Wolf Creek Parkway between those streets by about $20,500, giving all three projects a combined engineering cost of about $311,600. The council already awarded Affinis the Wolf Creek Parkway contract in summer 2011.
The council agreed in March to roll all three projects into one. The total cost is projected to be about $3 million, with the city on the hook for about $758,000 and KDOT grants paying for the rest. Construction is scheduled for summer 2013.
• Discussed a possible agreement with a new city prosecutor. Police chief and interim city administrator Lloyd Martley recommended the city contract with Mike Kelly, who is the city attorney and city prosecutor in Tonganoxie.
The city's previous prosecutor, KiAnn McBratney, announced her resignation publicly after the council's work session in February.