Streit tabbed as new
BSHS

basketball coach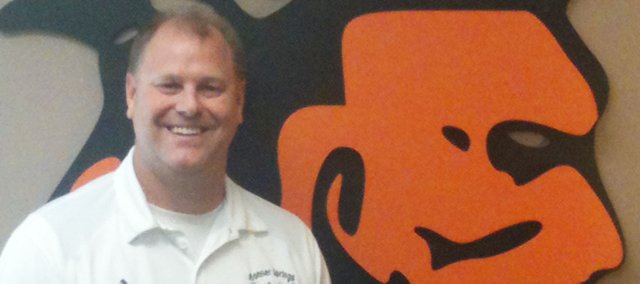 It's Dan Streit's turn.
The former Bonner Springs assistant boys basketball coach has been selected to replace Andy Price, who resigned after last season.
Streit assumes the head coaching position after spending the last two seasons as an assistant on Price's staff. He also served as junior varsity coach from 2001 to 2005 and freshman coach during the 2000-2001 season.
Leading the Braves will be Streit's second head coaching job. He previously compiled a 44-23 record at Bennington High School — 14 miles north of Salina — where he put together a 17-8 inaugural season and was a sub-state runner up.
Though a familiar face, Streit will be tasked with replacing eight departing seniors from the Braves' 16-6 2011-12 squad.
Jordan Jackson (8 points per game) will be the Braves' only returning starter as a junior next season. Streit said he is counting on 6-foot-8 Tyler Howell to play a big role at center and looked to Jason Van Meran, Logan Terrell and Brandon Moore as key role players who will finally get their first varsity experience in summer league play.
Initially, Streit figured he'd have a .500-caliber team during his first season at the helm. But with the news that Austen Twombly, a transfer from Lawrence High School and nephew of girls basketball coach Clay Oakes, will be joining the Braves next season, Streit has changed his tune.
"Now the sky's the limit," he said.
On Streit's agenda will be bolstering Bonner Springs' youth programs and filling both the junior varsity and freshman coaching positions on his staff.
The new-look Braves will start summer play later this month, but state track and field competition will likely keep Jackson off the court. A clearer picture of next year's team will most likely come into focus in the team's second summer tournament in July.