Basehor business donates pet-sized oxygen masks to fire department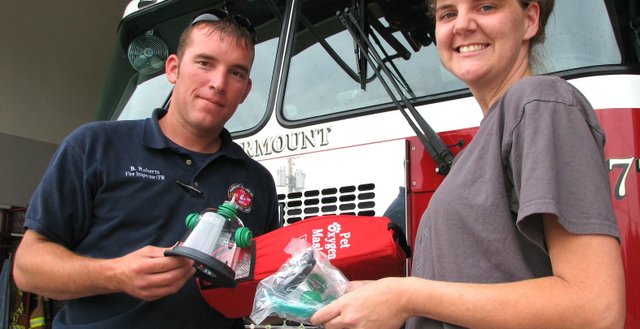 Basehor-area pets and their owners can breathe a bit more easily now.
Amber Anderton, owner of Wagg'n Tails Day Spa in Basehor, on Friday donated a set of pet oxygen masks to the Fairmount Township Fire Department, courtesy of Wagg'n Tails and its clients.
Fairmount firefighters can now use the small, snout-shaped masks to treat pets suffering from smoke inhalation.
Anderton said she hoped to continue raising money and give sets of masks to other area fire departments as well. Olie Olesen, a lieutenant for the fire department, said many departments would likely appreciate the gift.
"Everybody's got pets, and everybody loves their pets," Olesen said. "I know I love mine."