BLHS

school record falls, Bailey shines as schools qualify track and field athletes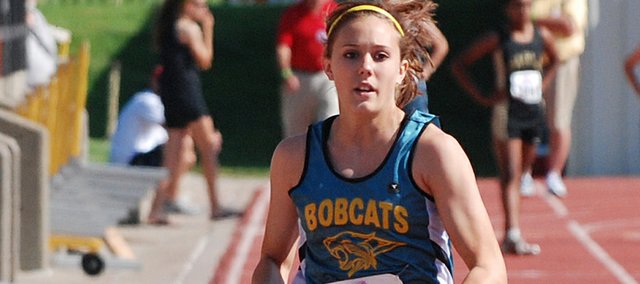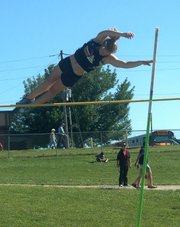 The stage is now set for Basehor-Linwood and Bonner Springs track and field athletes to compete in the state championship meet next Friday and Saturday in Wichita.
The two schools competed in the 4A regional meet in Baldwin City on Friday, with the Bobcats qualifying for 10 state events and the Braves qualifying for six.
Dakkota Edmonds led Basehor-Linwood in qualifying for four events, including the 4-x-100-meter relay. The team of Edmonds, Marriah Clayton, Sierra Smith and Katie Hickman broke the Basehor-Linwood school record in the event with a 50.27 finish.
For Bonner Springs, Bethany Bailey posted the best pole vault finish in all of 4A regional competition with an 11-03 vault, seven inches more than the next highest finish.
A full list of qualifiers for each school follows.
Basehor-Linwood:
• Boys 4-x-100-meter relay (44.37)
• Lane Young (21-3.5), long jump
• Ben Johnson (150-6), discus
• Jesse Hiss (48-3), shot put
• Matt Ogilvie (15.85), 110-meter hurdles
• Dakkota Edmonds (12.62), 100-meter dash
• Dakkota Edmonds (25.81), 200-meter dash
• Girls 4-x-100-meter relay (50.27)
• Dakkota Edmonds (32-8), triple jump
• Allison Heinen (8-6), pole vault
Bonner Springs:
• Bethany Bailey (11-3), pole vault, top finish in all 4A regional meets
• Boys 4-x-100-meter relay (44.43)
• Boys 4-x-400-meter relay (3:31.16)
• Boys 4-x-800-meter relay (8:27.70)
• Jordan Jackson (41-6), triple jump
• Anthony Kubas (41-2.5), triple jump