Police make second meth distribution arrest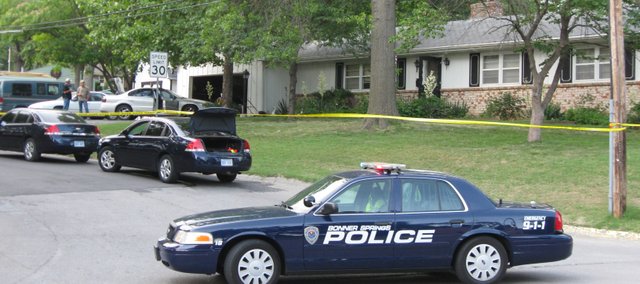 Bonner Springs police Thursday announced they had made another arrest for distribution of methamphetamines near a school.
Lt. Rick Schubert said police arrested Bruce T. Tyner, 44, of Bonner Springs, Wednesday on a warrant for distribution of methamphetamines within 1,000 feet of a school. Tyner was charged Thursday and his bond was set at $15,000.
Schubert said in order to protect the identity of some of the police department's sources and witnesses, he could not identify the school near which Tyner was selling methamphetamines.
In a separate investigation last week, police served a search warrant at the home of Robert Miller, 40, and recovered a "significant" amount of the narcotic. Miller was arrested for possession of meth with the intent to distribute within 1,000 feet of a school, as his house was a few blocks north of the Bonner Springs Head Start preschool. His bond was set at $25,000.
According to records from the Wyandotte County Sheriff's Department, neither of the men arrested had posted bail. The Sheriff lists eight previous arrests for Miller since 2004 and 10 previous arrests for Tyner since 2002.