Leavenworth County elections wrap-up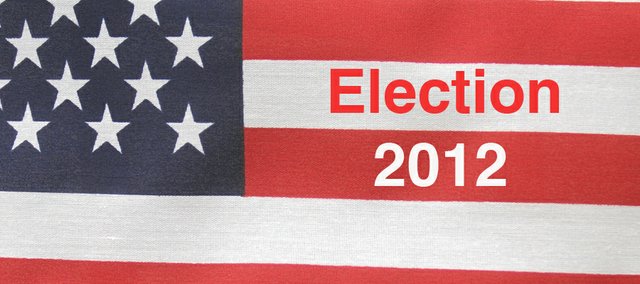 Tom Holland won re-election Nov. 6 with 53 percent of the vote in the Senate District 3 race.
Holland, a Baldwin City Democrat, defeated state Rep. Anthony Brown, R-Eudora, 16,210-14,414. Brown actually carried Leavenworth County, getting 59 percent of the vote. He had 8,180 votes in Leavenworth County compared to 5,646 for Holland.
Tonganoxie Republican Connie O'Brien also won re-election in the House District 42 race, winning 64 percent of the vote against Harold Fevurly Jr., an Easton Democrat and former Pleasant Ridge school board member. O'Brien had 5,819 votes to Fevurly's 3,345.
In other state races involving Leavenworth County voters:
• In the House District 40 race, Republican John Bradford defeated Democrat Linda Johnson by just more than 200 votes (4,073-3,862), winning 51 percent of the vote.
• In the House District 41 race, Democrat Melanie Meier won with 55 percent (3,332-2,735) against Republican Jana Goodman.
• In the Senate District 5 race, Republican Steve Fitzgerald won against Democrat Kelly Kultala with 52 percent of the vote (12,609-11,786)
On the national level, Leavenworth County voters were in line with the rest of U.S. House District 2 voters. Of county voters, 64 percent preferred incumbent Lynn Jenkins (17,615). Democrat Tobias Schlingensiepen had 31 percent (8,720) and Libertarian Dennis Hawver 5 percent (1,404) in Leavenworth County. Overall, Jenkins garnered 57 percent of the vote (161,476), Schlingensiepen 31 percent (110,075) and Hawver 4 percent (11,956) in District 2.
And for president, Leavenworth County was in line with the rest of Kansas, with 59 percent (16,825) voting for Gov. Mitt Romney. Statewide, Romney won with 60 percent of the vote (678,719). President Obama received 427,918 votes in Kansas (38 percent). In Leavenworth County, he received 11,072 votes or 39 percent. Libertarian Gary Johnson received 482 votes in Leavenworth County and 19,870 statewide, both numbers about 2 percent. And the Reform Party's Chuck Baldwin had 153 votes in Leavenworth County and 4,737 statewide.