BSHS

student LifeFlighted after losing control of vehicle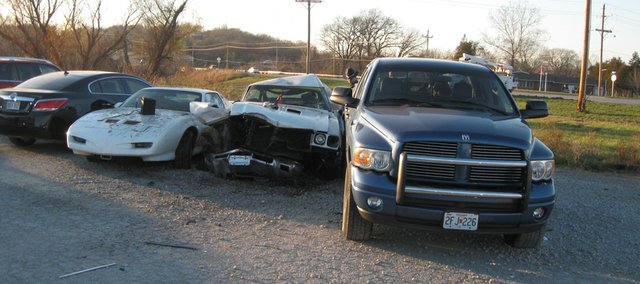 A Bonner Springs High School student was LifeFlighted to Kansas University Hospital after apparently losing control of his vehicle this afternoon.
Bonner police said that John Sanchez, 17, had just left high school and was southbound on 138th Street when he lost control of his Oldsmobile about 3:08 p.m. He crossed Kansas Highway 32 and struck a wooden utility pole with such force that he nearly severed the pole, Lt. Rick Schubert said.
After contacting pole, his vehicle slid across the grass and entered a gravel lot parking lot, stricking two parked, unoccupied cars, one of which was pushed into a third parked car.
Police were still cleaning up the scene at 4:25 p.m.