Five questions: What a relief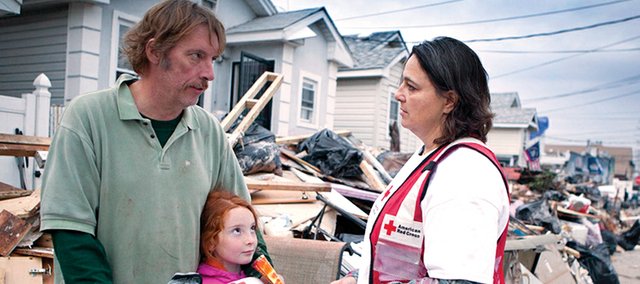 Jamie Dierking, regional manager of communications for the American Red Cross, answers questions about disaster relief.
Q: What effect does a disaster such as Superstorm Sandy have on the American Red Cross?
A: This is likely to be the biggest Red Cross response in the U.S. in the past five years, and we have mobilized the full resources of the organization across the country to get help to people. More than 5,800 Red Cross workers from all 50 states are offering support. About 90 percent are volunteers.
Q: How impactful was the benefit concert to help Superstorm Sandy victims?
A: "Hurricane Sandy: Coming Together," a live, one-hour benefit telethon aired on the networks of NBCUniversal, generated nearly $23 million in support of victims impacted by Superstorm Sandy.
Q: What disasters have provided the biggest challenge locally?
A: The Kansas City region of the American Red Cross has experienced several large disasters, including the great flood of 1993 and the Hyatt Regency Skywalk collapse in the early 1980s. Recently, the outpouring of support following the tornado that struck Joplin was tremendous.

Q: When do people give to the American Red Cross?
A: Many people make charitable contributions at the end of the year as part of their holiday tradition. Nationally, donations in December account for about 20 percent of all nondisaster contributions.
Q: With disasters come scammers. How can people combat against such practices?
A: The Red Cross urges people to not provide any personal or financial information to unknown individuals. The Red Cross encourages people to give to reputable organizations with a history and "do their homework" before they give. People may check with the Better Business Bureau (bbb.org) or Charity Navigator (charitynavigator.com) for information on charities.